LED Signals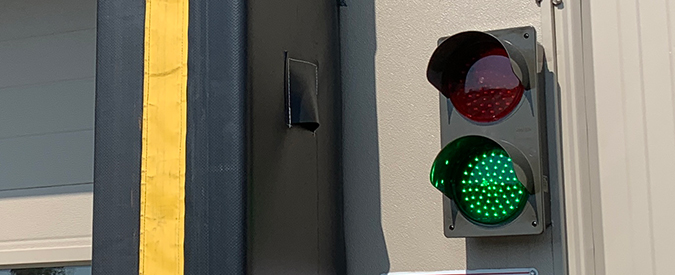 Our LED stop and go signal lights are super-bright and highly visible, even in direct sunlight, and can be mounted in a variety of ways. They can also be customized with lens colors of your choice; red, green, blue, and amber.
Our indicator lights are available with animation options including flashing alternatively back and forth or flashing a single message on and off.
The TCIL series LED stop and go lights have a replaceable LED circuit board which extends the life of the signal. Typically, our LED circuit boards have an expected life span of 100,000 hours.
These stop & go signals are used for a variety of applications including but not limited to: loading docks, bank drive thrus, drive up cashier stations, toll booths, and car washes.
All these LED signals are backed with a 5-year warranty and proudly manufactured in the USA.
Browse LED Signals