Parking Warning LED Signs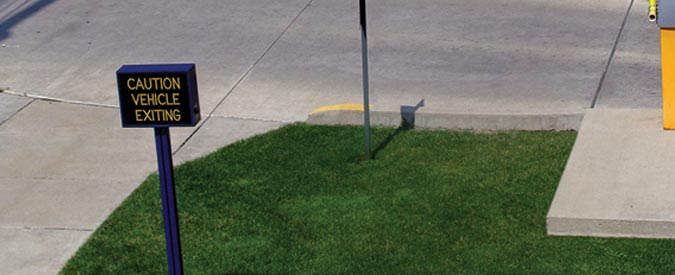 Directional systems recognizes that motorist and pedestrian safety in and around your parking facility is of the highest concern. We provide a line of highly visible parking warning signs designed to increase awareness of potentially hazardous situations, such as CAR COMING, HIDDEN CROSSWALK, CAUTION VEHICLE EXITING, or ONCOMING TRAFFIC.
We can also customize a warning sign to meet the unique needs of your parking lot or garage.
Browse Parking Warning LED Signs