More Industries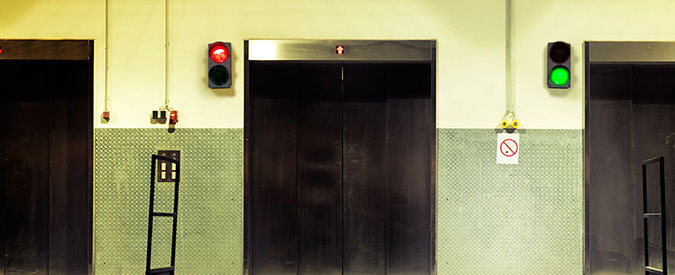 Download the General Brochure
Directional Systems carries large selection of direct-view, backlit, and LED signals. Our general LED signs can be used for a myriad of applications in several industries including loading docks, commercial facilities and tollbooths. We also offer general non-illuminated clearance bars that have standard clearance heights but can be customized with directional messages, DO NOT ENTER messages or any other application need. Give us a call at 877-827-8296 for your custom message or custom size sign.
Browse our categories
Loading Dock Signs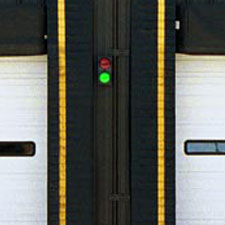 Our LED loading dock signals tell drivers and receiving employees whether the bay is available, helping the dock operate in a safe manner. Our loading dock lights are extremely visible in direct sunlight. These dock lights are customizable and are available in multiple illumination colors.
browse products
Toll Booth Signs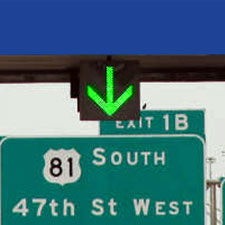 Used on bridges, exit ramps, and ports of entry our LED traffic control toll booth signs are highly visible in direct sunlight making it easy for drivers to see which lanes are open and which lanes are closed, ultimately helping to keep traffic moving smoothly.
browse products
Workplace Safety Signs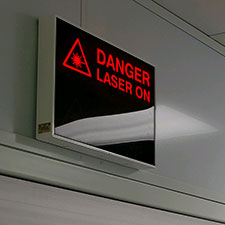 Our LED workplace safety signs are highly visible and aid in effectively warning workers of potentially dangerous situations. Workplace safety signs can be customized to fit any need. These signs can be used to warn of forklifts approaching, hazardous material, or any other safety concern.
browse products
Custom Signs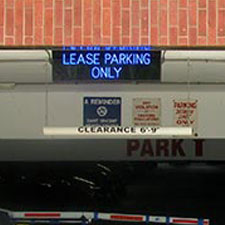 We can create custom LED signs for your exact signage needs. No matter what the type of LED sign, it is customizable to match your business requirements. Because our signs are produced in Erie, PA, we can offer a quick turn around without a minimum order requirement.
browse products
Car Dealership Service Signs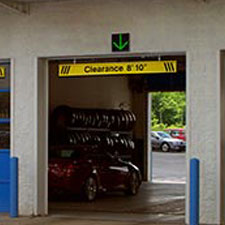 LED X/Arrow signs are perfect for directing customers to the open garage bay at car dealerships. These directional signs denote where drive thru vehicle drop off lanes are and lead to improved customer satisfaction as well as overall customer experience. Customers know where to go without having to leave their vehicle.
browse products
Quick Service Restaurant Signs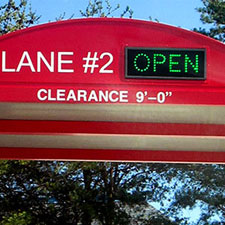 Our quick service lane lights are used to speed up service times by displaying lane availability in dual drive thru lane layouts. Theses lane lights help decrease idling emissions because service times typically drop when a second lane is added. Clearly identify the active lanes with our quick service LED drive up signs.
browse products