Illuminated Clearance Signage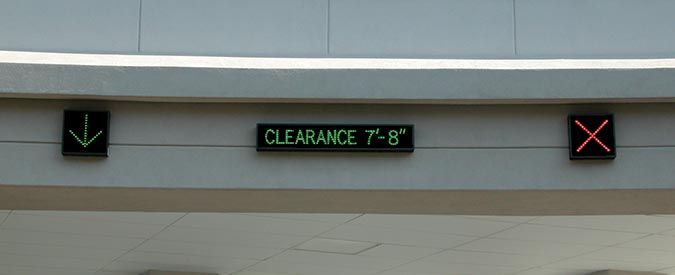 Directional Systems has developed an array of low clearance signs that can be used both inside and outside of facilities, available in direct-view or backlit LED. Our clearance signs range from standard non-illuminated clearance bars with feet and inches to illuminated LED signs that visually stand out even in low-light situations.
Directional Systems even has a clearance sign that, coupled with a sensor, can light up with OVERHEAD STOP to warn only those motorists exceeding the clearance height.
If you don't see the low clearance signs you need, we can customize one to your specifications.

Browse Illuminated Clearance Signage